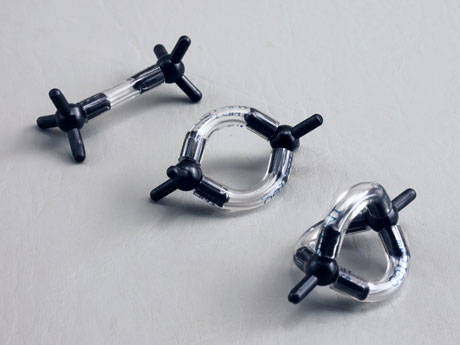 20mm bonds hydrogen, 30mm for C-C, C-O, etc. 35mm for C-C double/triple bonds. larger atomic radii.
Orbit Flexible ("Wobbly") Bond Sets:
Advanced: 24 sp3 carbons, 36 hydrogens
Class 200 sp3 carbons, 200 hydrogens
4 lengths of clear bonds, reusable.
Full range of VSEPR theory models.
Builds structures for reaction mechanisms.