AtoMag™ Magnetic Molecular Models
Magnetize your molecular models with neodymium rare earth magnets.

All you need are 5x5mm neodymium rod magnets and atoms.

Safety rules prevent us from selling assembled models but professors can build them for their own use.

Warning: These are not toys; assemble with glue and keep away from children.
How to Build Your Own Magnetic Models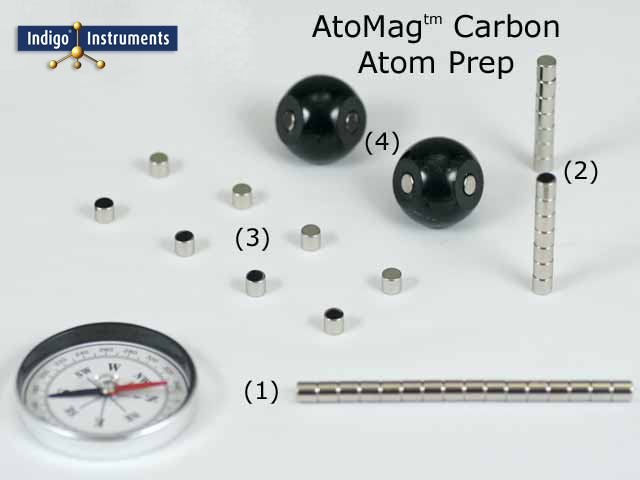 Stack all the 5x5mm neodymium rod magnets so poles face the same way.
Mark one end to denote "N" (arbitrary; do for consistency).
Turn half upside down so unmarked "S" is facing upwards.
Line up all N magnets in one row, all "S" magnets in another
Press 2 of each polarity into the 4 hole carbon atom
If done correctly, 2 each "N" & 2 unmarked "S" should be showing.
Repeat for as many atoms as you need.
Works best on 2 & 4 hole atoms.