Check out this chandelier made with special 225mm (9") glass prisms. Thanks to Fabray Lighting Design, Comstock Design, TableM, and AdLight for sharing this image & allowing us to show it.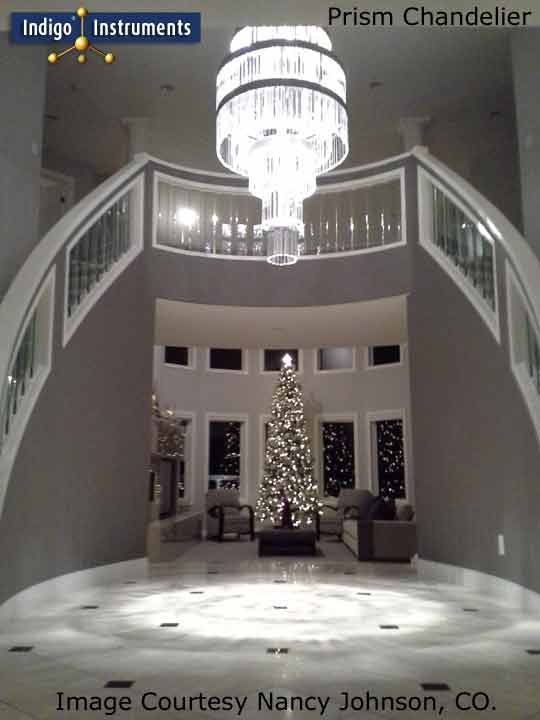 These prisms are made with clear BK7 glass which work well with visible light & refract light it to produce a clear rainbow spectrum.
For the truly curious, you can also show that these prisms separate out light in the infrared region as discovered by William Herschel.