5x2.5mm Neodymium Disc Magnet

The 5x2.5mm neodymium disc magnet produces nearly 4500 gauss at 0.1mm distance & is one of many suitable for use with magnetic position sensors. Click on Details below for a novel 3D printer application.

Click on Tabs below for additional information.




Related Products
For each Related Product, enter the quantity you would like to order and click the Add to Cart button beside the item.
Quantity
Product/Description
Price (EACH)
Current Reviews: 2
Here's an interesting idea for a business card holder using a 3D printer. The client is in the egg production business and wanted a novel display item for a trade show. Click on the image for more information in our blog: 3D Printed Promotional Business Card Holder. Thanks to Dave Durand of 3ETATech for the image.
(Ignore reference to our old domain indigo.com which we sold January, 2018)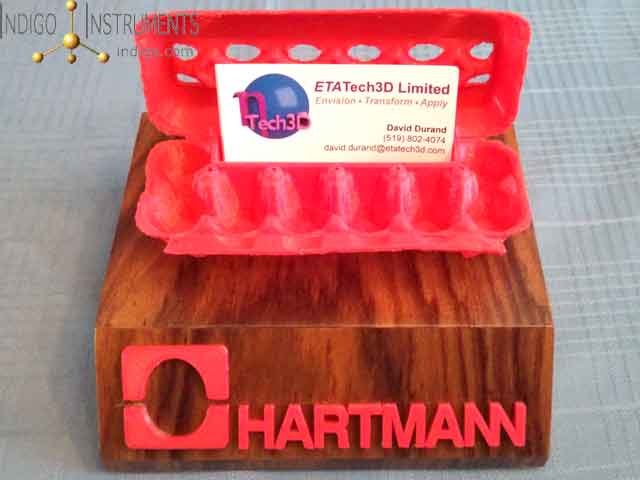 Click here for related information or images
3D Printed Business Card Holder
,
Magnetic Scanning Targets
,
Field Strength (Gauss) & Pull Force in Pounds & Kilograms at 5 Distances Above Magnet
SKU: 44201-2.5 Size: 5 × 2.5mm
Distance (mm):
0
0.1
1
10
100
Gauss
4666.9
4493.7
2919.5
68.9
0.1
Lb
1.29
1.20
0.50
0.00
0.00
Kg
0.59
0.54
0.23
0.00
0.00
Magnet Documentation

Drawing
Compliance
MSDS
ROHS
Graph
5 Stars 2018-03-06
-Shane
Magnets were exactly as ordered and great strength to them. Shipping was incredibly fast, so overal excellent & easy experience!
---
5 Stars 2017-10-30
-James
Quick service. Needed the magnets for a project I am working on and they were there next day. Ordered again and received same great service.
---
Review this Product Now!