What Turns Blue Litmus Paper Red?
The pH litmus indicator chemical, 7-hydroxyphenoxazone, seen the image below, is extracted from lichens. It can be added to water or filter paper to make test strips. It changes from blue to red in the presence of acids such as lemon or orange juice, vinegar, urine or milk. You can even build a physical model of 7-hydroxyphenoxazone using our 3D molecular model builder.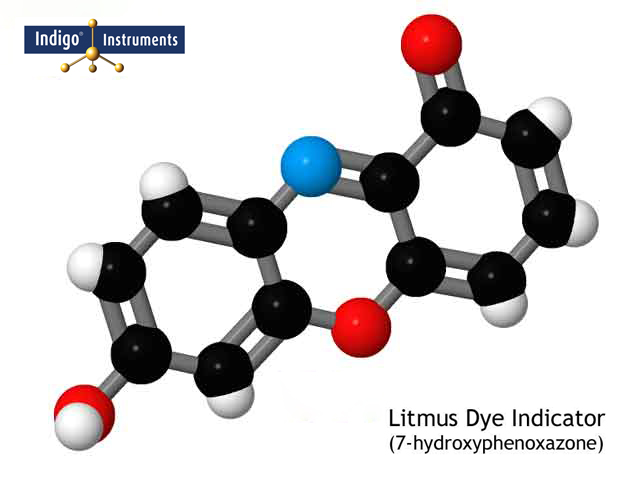 The image shows the blue litmus papers as they are available in both vial & pad; the strips are identical and turn from blue to red when dipped in an acid solution.