Here's an interesting idea for a business card holder using a 3D printer. The client is in the egg production business and wanted a novel display item for a trade show. Click on the image for more information in our blog: 3D Printed Promotional Business Card Holder. Thanks to Dave Durand of 3ETATech for the image.
(Ignore reference to our old domain indigo.com which we sold January, 2018)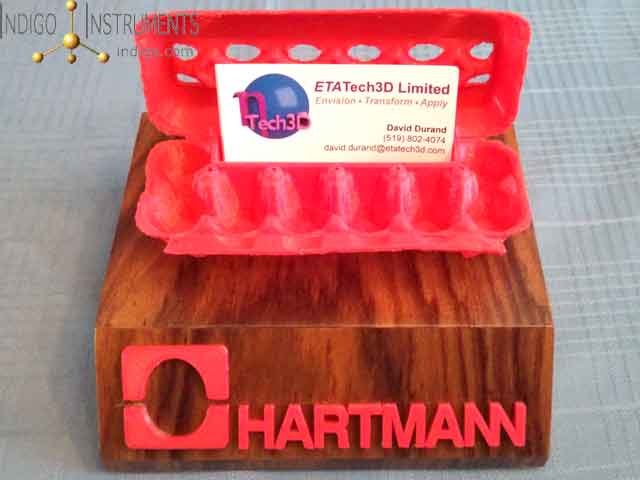 Related information or images
These are great small magnets that I use in a variety of projects. Despite their small size, they are strong, and although I've ordered hundreds of them, I've never seen one chipped, or otherwise off spec.
— Ryan
Magnets were exactly as ordered and great strength to them. Shipping was incredibly fast, so overal excellent & easy experience!
— Shane
Quick service. Needed the magnets for a project I am working on and they were there next day. Ordered again and received same great service.
— James