What Turns Red Litmus Paper Blue?
The pH litmus dye chemical, 7-hydroxyphenoxazone, shown below, is extracted from lichens. You can make test solutions or paper by adding it to water or filter paper respectively. It changes from red to blue when exposed to alkaline materials (bases) such as sea water, baking soda, milk of magnesia, ammonia or oven cleaner. You can even build a physical model of 7-hydroxyphenoxazone.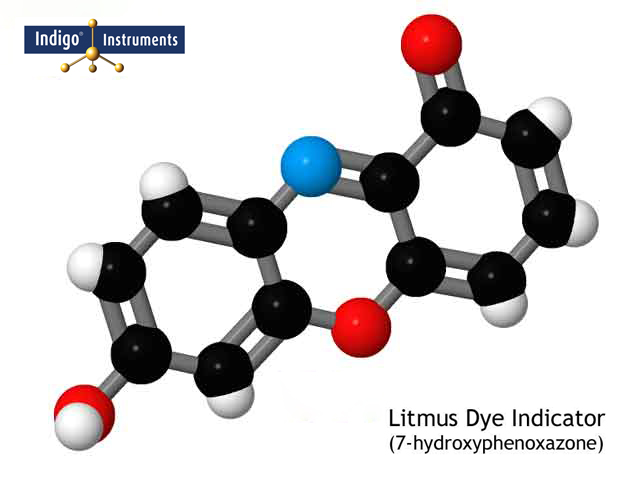 The image shows the red litmus papers as they are available in both vial & pad; the strips are identical and turn from red to blue when dipped in an alkali (basic) solution.