How to Visualize a Magnetic Field?
Here are 3 ways to use bar magnets for in a magnetic field visualization experiment. We offer material for the first two.
Make the magnetic field lines visible using iron filings with a petri dish or FieldView™
Use a Mark II Magnaprobe to show that the magnetic field lines are above, below, side to side
Move a plotting compass around the bar magnet & watch the needle position change
What you are seeing over the bar magnet image shown below is analogous to the shape of the magnetic field around the Earth.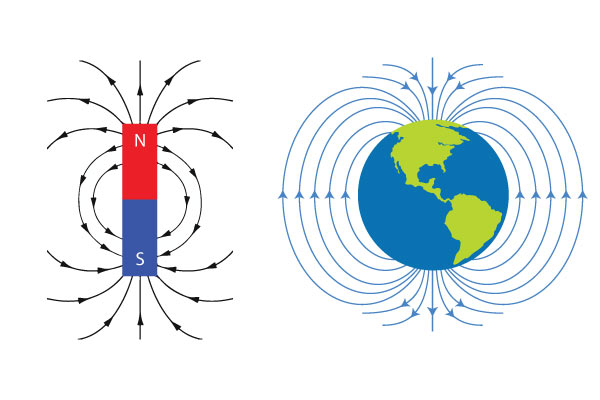 Magnetic Field Superposition
Put two bar magnets, as NS-NS (or SN-SN) under a petri dish. Sprinkle some iron filings over the ends of the magnets & the gap in between. Then move them towards each other & back. You should see similar magnetic field lines form in what is called superpositioning or vector addition of their respective magnetic fields.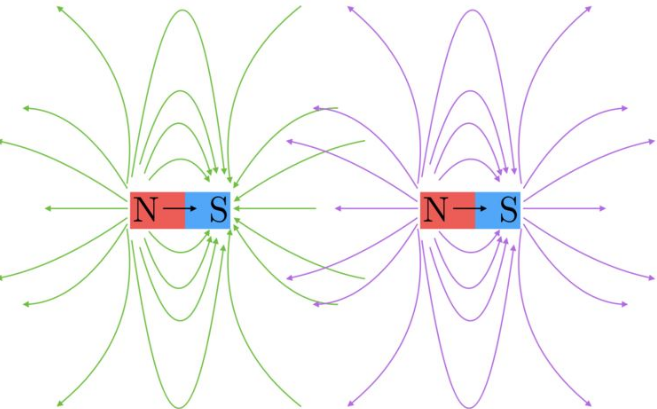 Additional Information
Our blog, Ferrite Bar Magnet Experiments for Kids has additional suggestions for using bar magnets.

You can watch an older, pre-HD video of the magnaprobe in action & how it illustrates the 3D nature of magnetic fields; a great analogy for the Earth's magnetic field.
These magnets are very weak so there is no danger from 2 of them coming together in an attraction experiment. There are also safe for young children, supervised of course. You can view this report on Paint Analysis that shows the levels of heavy metals are well below recommended limits.