Magnetic Separators & Filters
Indigo Instruments can provide magnetic separators for powdered & granular materials including ferrous & paramagnetic contaminants in the sub-micrometre range. Custom designed for pipelines, feed hoppers, roller systems & more.
Note: We sold our original domain, indigo.com, in January 2018. Please ignore reference to it in the image. Our current domain is indigoinstruments.com.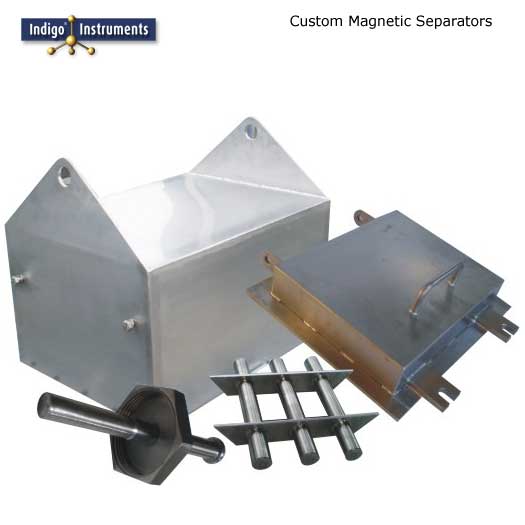 Go to
Neodymium Rare Earth Magnets
.